The Fullerton College Horticulture Department Faculty has over a century of combined education and experience in a variety of subjects. From Landscape Design, Installation to Botany, Pest Control and Turf Care to Irrigation Science. Working in a hands-on environment, our award-winning, broadly experienced instructors are always right there with students designing, demonstrating, and digging. Sharing their dedication and love of plants, our Staff and Internsably assist in student instruction while adding to and maintaining an impressive collection of plants for both study and the department plant sales.
Our Department Coordinator Kent, brings decades of educational and business experience to his classes. He graduated from the University of California at Davis in 1974 with a B.S. in Agricultural Education and gained his M.A. in Vocational Education from Cal State Sacramento in 1979.
He has received the California Community College Association of Occupational Education's "Outstanding Program Award" for his classes and written the Autodesk Press computer textbook which is used as the text for Beginning and Advanced CAD Applications in Horticulture classes.
When he's not busy teaching plant propagation, identification, nursery management, landscape construction and contracting, irrigation or computer-assisted drafting at Fullerton College, Kent works as a CAD consultant to Cal State Fullerton and various landscape architectural firms, and as an instructor at the Irrigation Training and Research Center at Cal Poly San Luis Obispo.
Kent enjoys travel to exotic countries (Costa Rica, Peru, Ecuador, Bolivia, Brazil, Kenya), building Arts and Crafts style furniture, music, hiking, home remodeling, and, of course, gardening.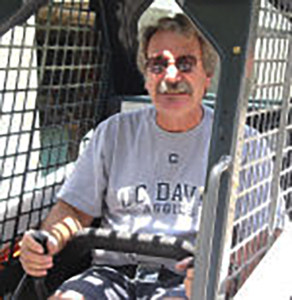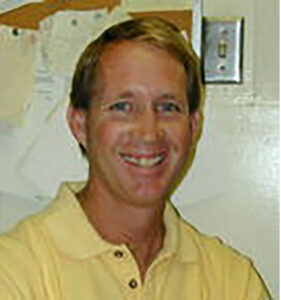 Jeff received his Bachelor of Arts in Biology at Cal State Fullerton in 1980, and his M.A. in Integrated Pest Management at U.C. Riverside in 1982. Jeff held numerous positions at Hines Nursery in Irvine, most recently as head of pest control for the entire facility.

Jeff came to Fullerton College in 1991, teaching courses in biology, zoology, and health sciences. It was 8 years later that Jeff began teaching full time in 1999. Jeff specializes in pest control, plant pathology, nursery management, and plant propagation.
Diane serves as the Horticulture Department Laboratory Technician. Her responsibilities include running the Department nursery, maintaining the laboratory equipment, and filling the soda machine. Her favorite color is blue, and she likes the Beatles, the Rolling Stones and Bobby Sherman. Her dream date would be with Paul McCartney.